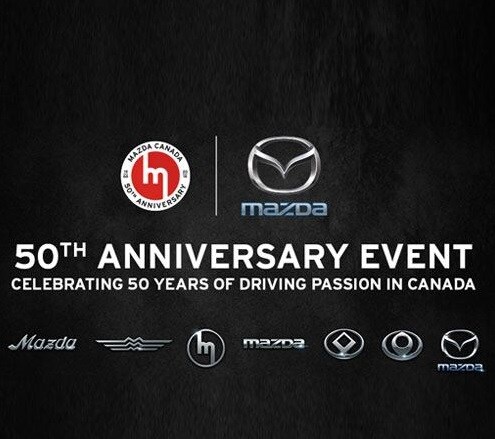 Over the past half decade in Canada, Mazda has built a reputation for enduring quality, true value and a line-up of vehicles that are exciting to drive. The foundation is Kansei Engineering, an exclusive approach that infuses the design process with human thought, feelings and emotions.
The year 2018 marks Mazda's 50th year of Canadian operations. This an opportunity for 401 Dixie Mazda to proudly reflect on the heritage of Mazda and to further embrace our goal of inspiring a passion for driving in every customer. Continued success is built on the same brand foundations as those in place in 1968: Commitment to craftsmanship; Advanced Engineering; and Focus on establishing lifelong relationships with customers. 
Mazda started as a small, independent manufacturer of corks in Hiroshima, Japan. Driven by some of the most impressive innovations in the industry, Mazda now looked upon as a global leader in the production of commercial and passenger vehicles.
Want More Deals?
401 Dixie Mazda is proud to share our passion for the open road with spirited, stylish and innovative vehicles. Backed by a history of empowering technology, our focus on exciting and delighting customers will always epitomize the shopping - and ownership - experience at our dealership.
It mark this momentous occasion and to thank you for joining us on this journey, for a limited time 401 Dixie Mazda gives you the opportunity to win the MSRP value of one of 50 new Mazda vehicles. In addition, check out our
Mazda6
,
Mazda CX-3
and the car of the year,
Mazda CX-5
.